Learn to lead a free Facebook Group that creates real raving fans who can't wait to buy –
 EVEN IF NO-ONE KNOWS YOUR NAME (YET!)
Leading & Filling Your Group
Engagement Mechanism to Get Your Members Talking
Copywriting & Content Creation
Mapping Out Your Launch Plan
Building Your Sales System
8 weeks of live weekly coaching calls (60 min)
Supercharge your Email List Live Workshop (3 hours)
Niche Clarity Live Training + Workbook (60 min)
5 Steps to Passive Income with Guest expert Lisa Johnson (60 min)
Lifetime access to ALL live session recordings
Done-for-you Canva Template Pack
Swipe files for Your Emails and Posts
Training: Million Dollar Messaging with Brandon Lucero
Training: Craft Your Irresistible Offer with James Wedmore
Get Access to the 3-Day Launch Intensive!

Most struggling entreprenuers make the selling process very difficult and have a bunch of disjointed steps, making it WAY harder than it needs to be.
Most think they need to create an offer, build an audience, spend hours putting together a challenge or a frilly webinar and pitch their offer at the end. But they don't connect these steps with breadcrumbs. They don't create any demand and instead hope and pray to lure people from one step to the next with fingers crossed that they eventually will buy.
Instead, you should have people BEGGING for the next step. In this intensive and home study program, I will break down exactly how to do that. It's MUCH easier than you think.
PAY IN FULL AND SAVE!
JUST
$1,497
6 MONTHLY
INSTALLMENTS OF
ONLY
$297
12 MONTHLY
INSTALLMENTS OF
ONLY
$149
Our students are the BEST – they're the change-makers of the internet, committed to showing up, giving service and getting results.
So I know that once you're inside this program, you're going to give it your all – to put in your best work, in order to see the success you want. And I'm 100% confident that the program will work for you, if you do the work.
That being so, if you've participated fully in the program – shown up for the calls, done the work, and implemented what you've learned – and you're NOT happy with your results, then you have a full 30 days after your purchase date to request a full refund. Simply email help@deliveryourgenius.com, show us your completed coursework, and we'll get your payments back to you.
(Why do we ask for your completed work? Because the program can't be expected to bring results if you haven't put in the work – so there's no refund for non-­participation!)
Here are some of my students' stories…
Sadiyya went from Skeptical in South Africa to 80k in Sales
Elizabeth Bloch sold 40+ spots in her new equestrian course
Writing mentor Traci Skuce pivoted online to a $10k launch
Mark Gagnon went from 0 to 500 while working full time
Vanessa 10x'ed her revenue with the YES! Method!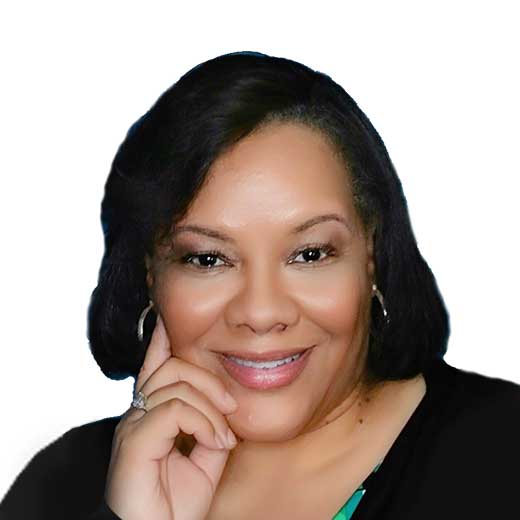 I went from a $1,050 launch piecing it together on my own to $10,815 in sales using Christina's 3-Step YES! Method! Thank you so much Christina for all of your guidance!
Vanessa Collins
Helps authors write, publish and sell their books
Tara easily sold 65 spots in a brand new membership!

I had no plan or strategy and was worried about burnout. My prices were too low and I needed a strategy. I ended up selling 65 spots in my brand new membership program!
Tara Thorne
Functional Nutritionist
DeKesha has found a repeatable system to multiply her revenue
Nobody was engaging in my group and I knew I had to do something. I had previously launched a course and made $2500 but with using the Leading a Kick-Ass Facebook Group system I had my first 5 figure launch. Now I have a repeatable system and I know next time I can 2x or even 3x my sales.
DeKesha Williams
Virtual COO & Biz Strategist
Michelle found her purpose – and made her first sales!
I went from 47 members in my group, feeling like I didn't have a purpose anymore, to 900 highly engaged members and making my first sales in business ever!
Michelle Munt
Blogger helping brain injury survivors
It's time to create a wildly engaged and profitable Facebook group.