The world is 
waiting

 for your genius
I'll give you the step-by-step for turning that brilliance into a profitable business.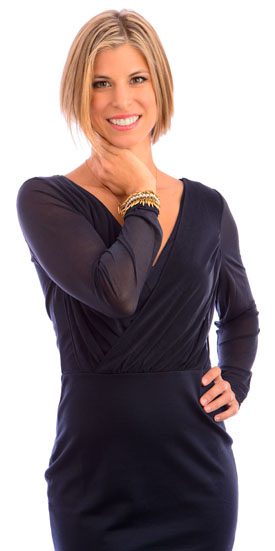 Hi! I'm Christina Jandali.
I'm a Success Coach for entrepreneurs whose dreams stretch way beyond a corporate career.
I totally get what it's like to want something better for yourself. When my daughter was born, I looked into her eyes, and I said no more am I willing to settle. It was up to me to pave the way of possibility for her. She was the inspiration for me to leave behind the 9 – 5 and start my own coaching practice. Because when you go after your dreams, you create space for other people to go after theirs.
It can be overwhelming to start a business.
You have to think about replacing your income, planning for your future, standing out as a brand, coming up with magnetic messaging and finding clients who not only love you but who love just as much. It's a lot to go through alone.
Which is why I feel so called to do what I do.
I'm here to set you up for success in business.
I remember what it was like to kick off my heels and retire my corporate suits in favor of becoming the CEO of my own life. The doubts, fears and insecurities were swirling around my head, threatening to hold me back before I even got out of the gate.
Was it really possible for me to make it on my own?
Where would I find coaching clients?
Would I ever be able to replace my income doing what I loved, or would I (and my family) have to take a steep pay cut and sacrifice the lifestyle we wanted?
Man, your thoughts can
 

really

 

put you through the ringer!

I chose to ignore them and focus on what I could control instead. I already had the business acumen from working on a financial advisory team in Canada (named in the top 15% of advisory teams 7 years running!), and I'd helped scale revenue from the low 6 figures up to more than a million dollars in revenue. Plus, I had my own experience becoming a self-made millionaire in my 20's. But it wasn't the money I was after—it was the impact. I knew I could affect more change working directly with people. I soon realized that generating income and charging my worth as a coach WERE ways to make an impact.
Still, my first few months of working for myself were more of a struggle than a success story.
I was essentially winging it, using what I picked up from online courses, webinars and other coach's opt-ins and trying to apply it to my own business.
I felt pulled in every direction, in information overload, trying to make sense of it all.
I didn't have a high-level coach who could help me sort through the noise and give me my own plan of attack to build the business of my dreams. I knew it was time for fight or flight. If I didn't consciously choose to do what it took to get results, then I was choosing to struggle.
Investing in my first high-level coach had me quaking in my boots, but I recognized that it was the clear path to getting the financial freedom, full client list and lifestyle I wanted for myself and my family.
Within just 90 days, I went from zero dollars in profit all the way up to $10K. Whoa, talk about being on to something!
Since then I've gone on to help my own clients make more than $2 million in sales last year alone.
I want for you everything you want for yourself:
The freedom to travel anywhere at any time
A soaring level of income that puts your corporate paycheck to shame
An outlet for your special talent and brilliance
A business that impacts people in a positive way
A lifestyle that allows for both work and play
Name recognition and fame for what you do (After all, you do it so well!)
They're more than possible. They're INEVITABLE when you set your mind to it and get the right support.
What have I learned along the way?
There is a science to success
It applies no matter what your business. From coaching to real estate, sales to services, you only have to learn the rules to see the results.
I've developed a repeatable process that I teach my clients. (I'm all about the structure, baby!)
Clarity. Action. Support.
That's what I stand for and that's what I give to you.
You might be surprised to learn that…
I'm a mom and understand the juggling of family and a business. My first priority is always family.
I have created my own wealth and made my first million in my mid 20's (lost it and rebuilt it over again).
I've built several businesses over the years and believe in sustainability.
I'm an introvert by nature.
I believe in philanthropy and co-founded a committee that raised over $500,000 for my local hospital.
I'm driven by results, pure and simple. Result-oriented strategies for my clients is what I deliver.
Christina's Professional Bio
Christina Jandali is a Success Mentor and Business Growth Strategist for entrepreneurs who want to leave behind their corporate career in favor of building their own dream businesses.
Working her way up from Administrative Assistant to managing a full financial advisory team, Christina realized that there's a proven method for creating wealth and being successful, which she had the chance to try out in her own life after becoming a millionaire in her 20's, losing it, and regaining it.
When she's not showing women how to build profitable businesses around their own brilliance, you can find Christina running, cycling, adventuring outdoors, drinking froo-froo Starbucks coffee, and hanging out with her family in Vancouver or Palm Springs.