CREATE A NO-BRAINER OFFER
Working, working, working but still no $?
Ready for Cash Creation, Ease and Scalability without selling your soul or overworking yourself into oblivion?
Maybe you've been working, working, working
but still not making the money you want.
You're ready for a quick win. Money in the bank. A cash influx.
You're sick of waiting for your next discovery call, hoping to land a new client.
You're done with the freebie hunters and the "I can't afford it" peeps.
You're done with throwing offers out like spaghetti at the walls, hoping for one to stick.
Because you know you need clients and consistent money to have a business instead of a hobby.
But does making money have to be so hard?
WHAT IF YOU COULD SAY
"SOLD OUT PROGRAMS & FULLY BOOKED"
ON YOUR WEBSITE?
Let me help you get a little financial win by creating a no-brainer offer…
A no-brainer is a flash sale offer usually priced from $50-$200. (Most people don't have to think twice about <$200, so if you're just starting out stay below that.)
It's one of the best things you can do if you're struggling to get clients in the door or if you just want to see some quick cash on demand.
Let me walk you through how to create a well crafted no-brainer offer that will lead to SALES and MONEY so you can get quick cash in the bank.
Quick cash in the bank will give you the confidence to know that you're on the right track.
Because when you're on the right track, you're not wasting time on things that don't work so you can have MORE TIME for things that matter to you and your family and the FREEDOM to do as you please.
Making quick and easy sales will give you…
Proof of concept that people are willing to pay for the solution you provide
A system that can be scalable to create passive income on demand
Predictable income with ease so you don't have to fall short of your goals again and say "I can't afford it" WHILE being recognized as the expert you were born to be instead of hustling in that cubicle hoping for a raise
Freedom of time to spend with your family, travel and have FUN because that's why you started this business to begin with, isn't it?
Why not get a head start and master a low ticket offer to make quick and easy sales before the flood of offers "come in".
Make the entire offer and sale process easy,
by following my proven
Lead Generation to Sales framework.
It can take time to build relationships with people to invest in your high end packages and programs.
Instead create a no-brainer offer your people can't say "no" to.
Think of an offer in the $50-$200.
Then pair up a hot topic or solution people are already looking for.
Boom! Money in the bank.
Not sure how to do this?
GET MY THREE S'S LEAD GENERATION TO SALES FORMULA SO THAT YOU TOO CAN GET THESE QUICK SALES.
Get my system to create your next no-brainer offers, so you can have money in the bank, time for things that matter and freedom to do what you want without worrying about the cost.
IN MY CREATE YOUR OWN NO-BRAINER MINI-COURSE YOU WILL LEARN HOW TO:
Create a quick and easy MONEY MAKING SALES FUNNEL (both email version and FB)
Have your next MONEY MAKING OFFERS MAPPED OUT
A sales strategy with DAILY ACTIONABLE STEPS TO SELL OUT YOUR OFFERS
Have a passive income plan that will MAKE MONEY ON DEMAND
My success formula that gets a 'yes' every time
Two Levels of Surveying to make sure you're creating what people are exciting to pay for.
Seven Step Lead Generation to Sales Framework that uses attraction based marketing. No more trying to convince people to buy.
You have an online service based business (coach, VA, speaker, copywriter, social media manager, graphic designer, etc.)
You're confused about what to do each day to make money (revenue generating activities, huh?!)
You aren't making the kind of money you know you could be and know something is missing
You're sick of waiting for your next discovery call, hoping to land a new client
You are 100% committed to do what it takes. You are willing to do the work. You are driven. You will take action.
You get immediate access to the entire self-study program.
You get 7 mini trainings and examples to follow so you can create your offers with ease.
You'll get daily assignments to complete based on the daily lessons.
You get lifetime access, so you have time to implement and have access to all of the latest updates.
By the end of the program you'll be thanking me as you celebrate $$$$ in the bank.
It's time to get quick cash in your business in LESS THAN TWO WEEKS.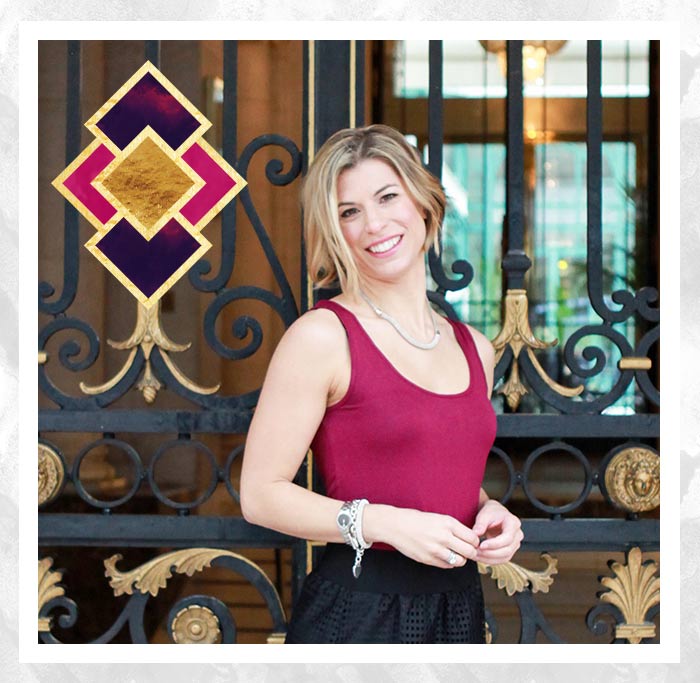 Check out what these women had to say..
Investment
Single payment of $299
JOIN BY CLICKING THE BUTTON BELOW.