ARE YOU WAITING FOR SUCCESS TO FIND YOU, OR ARE YOU READY TO FIND IT?
Mediocrity has NEVER been in the cards for you. You've been planning to break out of the mold for a while now. The 9-5? It's unfulfilling. You'd rather be making it big and leaving a big impact than working for someone else's dreams. Being the best dressed at the office Christmas party isn't the legacy you want to leave behind. You want to stand for something bolder, something better, something brilliant.
Which is why you started your online business. It gives you the freedom you're after, allows you to serve the world and puts you square in the driver's seat of your own life. You can create your own schedule, spend time with your family, and your paychecks have unlimited potential. Easy breezy.
That's what I'm here to teach you.
There's just a little hiccup – you're
S as in someday you'll have consistent clients.
T as in trying to figure it out on your own.
U as in let's be honest, it's getting a little ugly.
C as in all the cash, confidence and customers you sure thought you'd have by now.
K as in 5K, 10K and 20K months…that everyone but you seems to be having.
Hi! I'm Christina Jandali,
… and girl, I know where you're coming from.
Flash back to just last year. I was building my coaching business on the side of my corporate career, devouring all the information I could find online about getting clients, setting up my website, and making sales. Still, it was so overwhelming to pull it all together into a process that made sense.
That's exactly what I did!
I took my background in finance, combined with my experience earning my first million dollars, and I applied it to my coaching practice. 
Before I knew it, I had made my first…
What's incredible? It all happened in just 4 months.
From this moment forward, we're getting rid of the things that are no longer good enough for you:
Fumbling with how-to's, blogs and generic articles online that weren't written with you in mind. (No wonder they don't work.)
Sitting on the sidelines, watching other entrepreneurs succeed instead of you.
Silent inboxes, empty calendars and social media posts that don't get any love. (You deserve to be noticed.)
Haphazardly thrown together business pieces that don't follow any real system or process.
Wishing, hoping, thinking and praying about a future full of freedom, paying clients and a full bank account. (That's a vision that needs to be brought to life.)
And we're replacing them with what you're really after:
Giving your boss the pink slip and making the leap off the corporate ladder and into your dream lifestyle
Growing your income to your next level, whether that's multiple 6-figures or your first $5k
Having drool-worthy offerings and the perfect packages that your ideal clients will be pounding on your door to get
Getting the recognition in your industry for the amazing transformation you provide and the value you give
Wishing, hoping, thinking and praying about a future full of freedom, paying clients and a full bank account. (That's a vision that needs to be brought to life.)
A business you can run with ease, efficiency and style
Private coaching for sassy entrepreneurs ON THE RISE
How different will your life look, 4 months from now?
How much clarity could you unlock? How many clients could you line up? How much money could you make?
How much time could you save having a proven formula for success and a coach who can show you how to make it happen and keep you fighting for your dreams?
If you've been waiting for your opportunity to go big…
Ready to build a tribe of raving fans?
Make money on demand.
Once you get the system down, you can make $1k, $5k, $10k, $30k+.
This is the exact same strategy I used to grow my Facebook group to over 5,000 members in less a year, get and stay FULLY BOOKED with 1:1 clients and SELL out four group programs.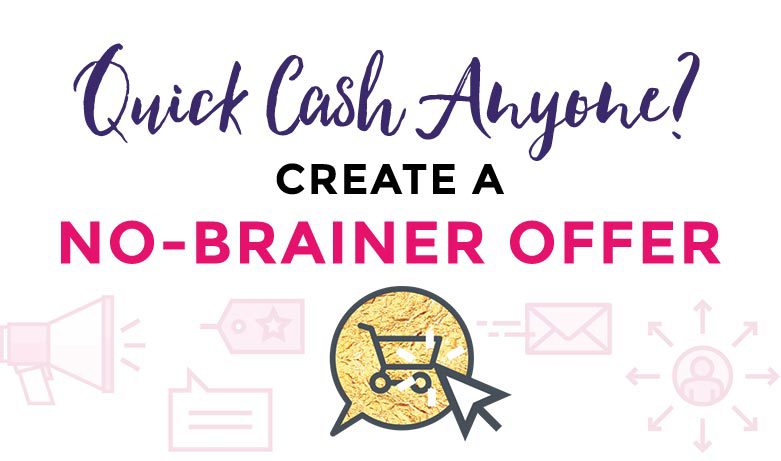 Working like crazy but still no $?
You're ready for a quick win.
Get my system to create your next no-brainer offers, so you can have money in the bank, time for things that matter and freedom to do what you want without worrying about the cost.
It's time to get quick cash in your business in less than 2 weeks.
I can give you success through structure and mentorship
You can create a successful business doing what you love, and I'm here for you every step of the way. The world is waiting for you to deliver your unique gifts and talents – are you ready to make the commitment?
Are you over spinning your wheels and staying stuck in the mud?
It's time to break out instead!.
In this 3-month group program, you'll learn how to show up and stand out in your industry, be recognized as the go-to-girl, identify and attract clients who will love to work with you and finally make bank in your business—all while still having time to live your dream life.
It's a step-by-step system for success, and it's got your name all over it.
Good things come to those who wait?
More like good things come to those who work for it!
Imagine how much work we can get done in one power-packed day of deep diving. We'll all get together a luxurious location and spend our time strategizing your success, getting crystal clear on your business and planning for your bright future.